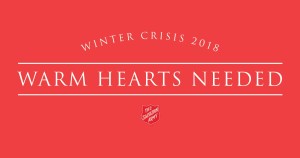 Help everyone stay warm this winter! Donate your gently used or new
-Hats, Gloves and Scarves to the local food bank!

Applications to Sponsor A Family are now being accepted for the Christmas Season.  Head here for more details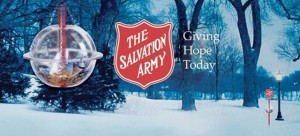 Christmas Kettles 2017
Our goal for our Christmas Campaign this year is $500,000
We aim to raise $250,000 through our Christmas Kettles, and another $250,000 from donations and mailers.
Be a bell ringer and a kettle host!  For more kettle information and locations, go here