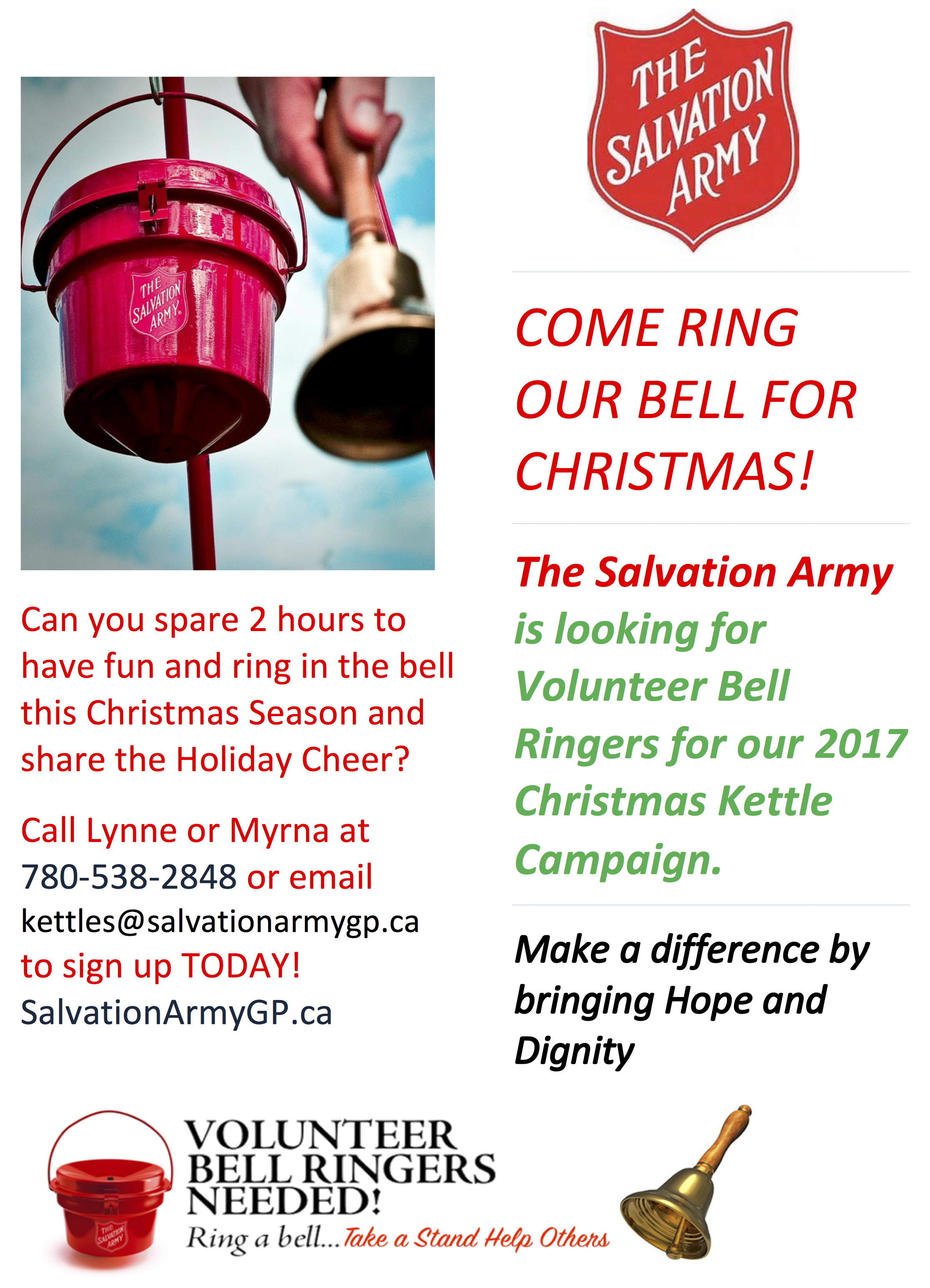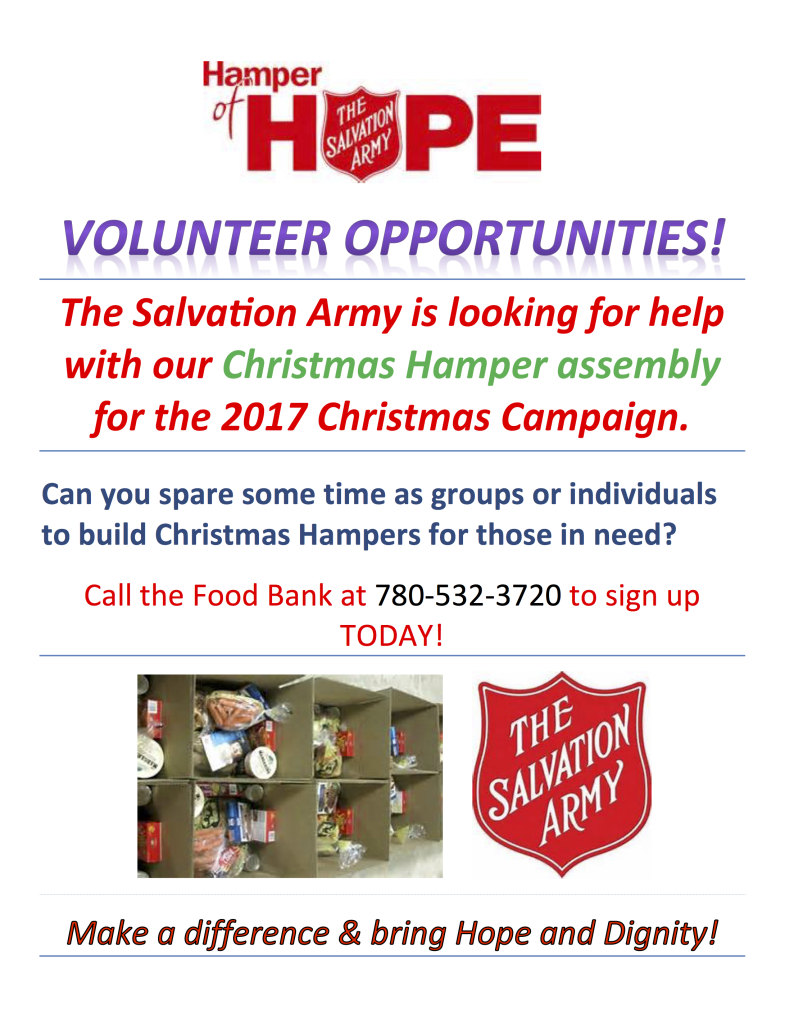 .
Help! by Donation
If you wish to donate Financially, feel free to mail us, or call us at 780-538-2848
Please, make cheques payable to: The Salvation Army – Grande Prairie
All donations given locally, will stay in Grande Prairie!
For Food Bank donations, please contact our Community Services offices at 780-532-3720
Not sure what to donate? Have a look at our list to find out what we are need of.
canned foods
dry foods (pastas and beans)
peanut butter
canned meats
diapers
For Clothing; we unfortunately do not accept any clothing donations.
Due to financial concerns The Salvation Army closed its Thrift Store in Grande Prairie, Ab in spring of 2012.
You can donate your items to another Clothing Charity in Grande Prairie.
Help! by Volunteering
Give back to your community. There are many opportunities in which we require volunteers!
Whether you want to donate an hour, a day, or commit to being a full time volunteer; We can use you!
Contact Kerry Harris at (780) 532-3720 for more information
Download: Volunteer Registration Form